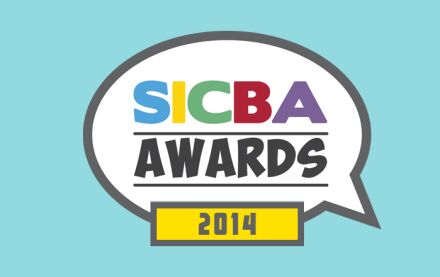 The nominations for the fourth Scottish Independent Comic Book Alliance (SICBA) Awards have been released this week, celebrating excellent work from some fine creators north of the border. Public voting for the shortlisted hopefuls will take place at Glasgow Comic Con this year on July 5th.
The full list is reproduced below but I couldn't post this without adding some linkage to 'Small Pressganged' coverage of many of the talented writers and artists to be featured here at Broken Frontier over the last twelve months who have nominated for awards. If you haven't checked out any of this work to date then full linkage to online stores is included in the accompanying reviews and interviews.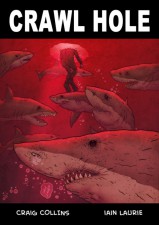 Best Comic Book or Graphic Novel (supported by CCA: Glasgow)
Beginners Guide to Being Outside (published by Avery Hill Publishing Ltd.)
Crawl Hole (published by Craig Collins)
Crossing Borders (published by Rocket Puppy Press)
Dungeon Fun: Book One (published by Dogooder Comics)
The Standard #5 (published by ComixTribe)
Best Artist (supported by Homecoming Scotland)
Iain Laurie – And Then Emily Was Gone #3
Morag Kewell – Crossing Borders
Neil Slorance – Dungeon Fun: Book One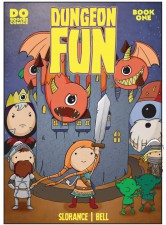 Best Writer (supported by Black Hearted Press)
Gill Hatcher – Beginners Guide to Being Outside
Colin Bell – Dungeon Fun: Book One
John Lees – The Standard #5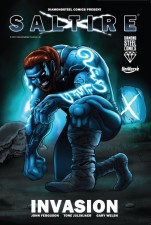 Best Cover (supported by Williams Bros. Brewing Co.)
Craig Collins, Iain Laurie and Derek Dow – Crawl Hole
Neil Slorance – Dungeon Fun: Book One
Jimmy Devlin – Saltire: Invasion
Broken Frontier coverage: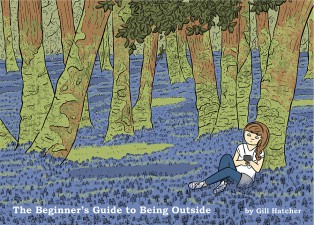 If you're interested in hearing more about Gill Hatcher's work with specific emphasis on Team Girl Comic I interviewed her here last summer. Similarly John Lees and Iain Laurie were interviewed by me here about And then Emily Was Gone which was also reviewed by me here (issue #1) and here (issue #2).
The fiendishly dark collaborations of Craig Collins and Iain Laurie have been reviewed at BF here (Roachwell and Haunted Bowels) and here (Metrodome), with Crawl Hole in particular getting some attention here. Dungeon Fun Book One was reviewed pre-Thought Bubble here, and I gave my thoughts on Morag Kewell's previous comics offering, the travelogue Big in Japan here. Finally Scottish super-hero saga Saltire: Invasion got my consideration here.
Best of luck to all shortlistees and congratulations on the much deserved recognition!
To find out more about the SICBA Awards and past winners visit their site here.